Summer Production, 2017
"ONCE UPON A MAGIC"
by Sam Parry & The Fairfax Theatre Company
June 29 – July 22, Friday & Saturday evenings at 7:30PM at the Fairfax Pavilion
TICKETS can be purchased at eventbrite.com or at the door
COST: $20 – General, $15 –  Seniors and Students, $10 – youth under 12 yrs.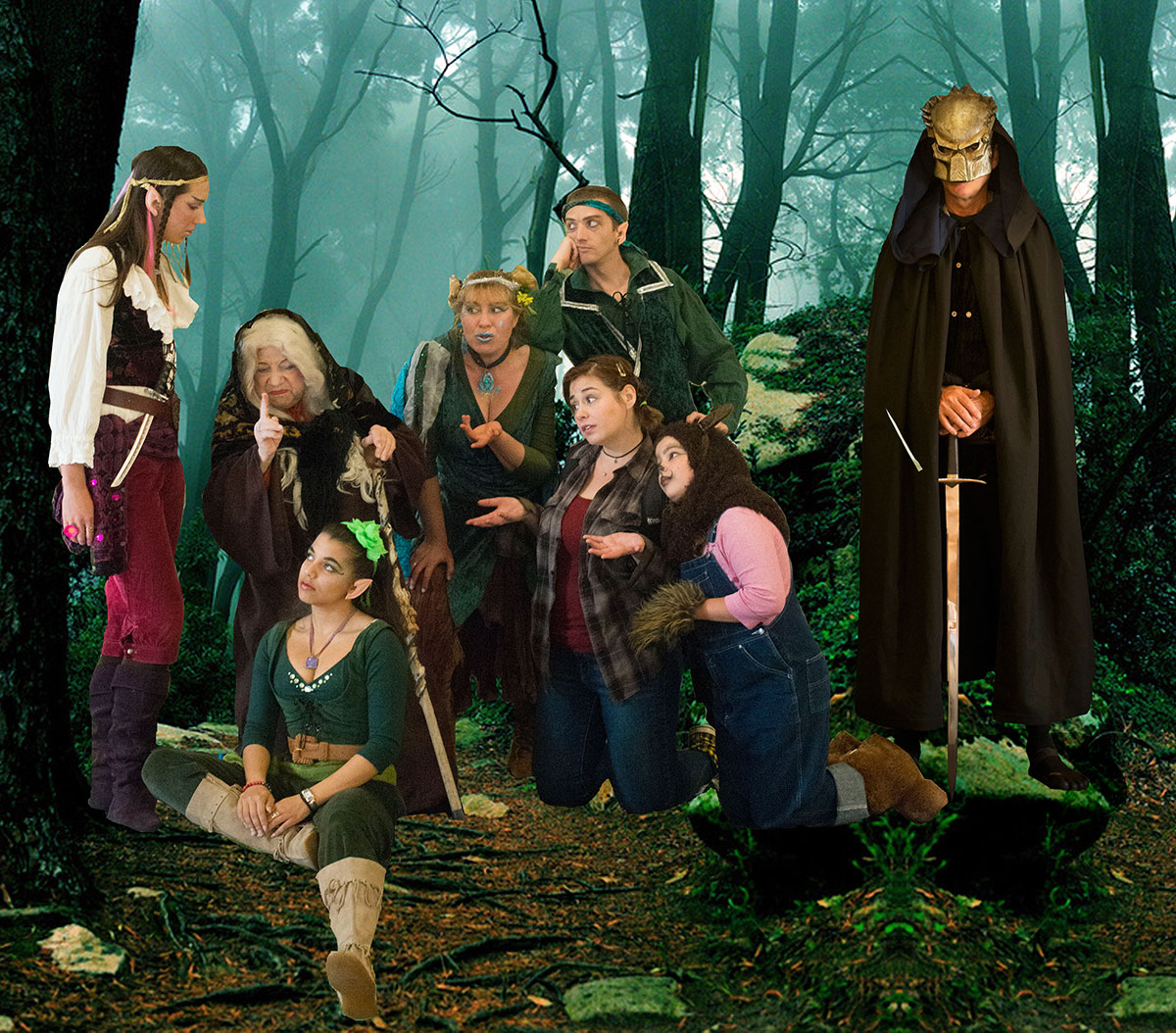 ---
The Arts in Fairfax
Fairfax is home to art, artists, fine artisans and galleries, and the town provides a studio for its annually selected Artist-in-Residence.  Attend screenings at the Documentary Film Festival or enjoy live theatre performances in summer.
Paintings, Drawings, Sculpture, Furniture & Photography



Dean Nyberg, Artisan – Dean creates sculptures  in wood – mostly out of recovered wood downed by natural events.  Dean is represented by Mine Gallery.
Trouvé (Art & Artifacts) – a visual delight, where you'll find original artwork and prints.
Madera Furniture – hand-built furniture from beautiful, sustainably harvested or recovered wood
Creative Portraiture – Stephanie Mohan's artistry and craft define her masterful portraits.
You can also view original art displayed in many of the cafes and restaurants in town.
Custom Framing
Ringseis Design – custom framing for individuals or interior designers.  Ringseis Design can serve your needs whether you are looking for high quality, custom ready-made picture frames, or a unique completely custom frame made by craftspeople trained in the latest conservation and archival techniques.
Murals and Mosaics
Take a stroll around town.  Discover the murals painted on the sides of buildings, like the one on the side of the building at Mono Avenue & Bolinas Road, or "The Seeds of Peace" mural painted on the side of the old Good Earth building on Sir Francis Drake Blvd.  Just next to the mural on Bolinas road you will find the Repack Mountain Biking Mosaic Bench.  Have a seat, rest your legs!
Film & Theater



Fairf
ax 6 Theatre – Fairfax is one of the few West Marin towns that has a movie theater.  Built originally in the Art Deco style, and showing first run features, the theatre boasts some impressive firsts: the first modern multiplex theater in the United States powered by solar generated electricity, and Marin County's first all digital projection movie theater.  Fairfax 6 is also home to the Fairfax Documentary Festival every spring.
Fairfax Theatre Company – Every summer, usually from June through July, the Fairfax Theatre Company puts on an original play over several weekends at the Fairfax Pavilion.   Headed by Sam Parry, the theater group involves adults and children in putting together a great performance event.