The Fairfax Chamber of Commerce is the umbrella organization for merchants, professionals, service providers and nonprofits that support our thriving local economy.
The Chamber is an active force in shaping our town's present and future. We work collaboratively with town government and its volunteer organizations and committees to make Fairfax both a great place to live and a town that embraces a vibrant business community.
Board of Directors
Richard Pedemonte
Board President
Fairfax resident since 1985
Chairman Fairfax Parks and Recreation (member 8 years)
Fairfax Tree committee member (8 years)
Director Fairfax Festival (12 years)
Spirit of Marin Award 2008
Richard is Co-Founder, and Vice-President of Pedemonte & Co, Event Planning, Production and Management. Richard specializes in promotion/marketing and booking, and has become an expert at navigating the complex permit process at health, fire, and police departments, as well as the California Department of Alcoholic Beverage Control (ABC). Pedemonte & Co. provides professional, high quality food & beverage planning, production and management for festivals and events. Since 1972 they have created and managed comprehensive concessions programs for events with attendance of 5,000 to 500,000+ around the Bay Area and throughout California.
Pedemonte & Co. Fairfax, CA  94930, 415-485-5699 www.pedemonteandco.com
Kaz Begley
Board Vice President
Kaz (Karen) Begley is owner and stylist at the multi-award winning Hairfax Studio, an exclusively ammonia free hair salon in downtown Fairfax. Kaz is passionate about beautiful, healthy hair and uses her herbal wisdom to craft homemade hair oil treatments. Also a yoga teacher and very community involved, Kaz calls Fairfax home away from her Melbourne Australia home.
Hairfax Studio, 31 Bolinas Road, Fairfax, CA 94930
(415) 246-8884 www.hairfaxstudio.com
Augie Venezia
Board Secretary
Augie Venezia is currently president of Fairfax Lumber & Hardware.  Since 1912 Fairfax Lumber & Hardware has been providing Marin County with quality building materials and help. Today we are 100% employee owned and have become Marin's leading expert and provider of nature friendly products for your building and improvement needs.
Fairfax Lumber & Hardware, 109 Broadway, Fairfax, CA 94930
PO Box 249, Fairfax, CA 94978-0249
P: 415-453-4410, F: 415-453-6255     www.fairfaxlumber.com
4th generation California Native Son and 35 year resident of New Zealand.
David is the senior partner at Delta Verde – an environmental service company assisting businesses and homeowners to save money while saving the environment by make the shift to being green. Delta Verde specializes in the provision of Energy, Waste and Water conservation services; environmental marketing/public relations; and sale of solar electric, solar hot water and solar pool heating equipment.
Teya Valentina Chavez is the Owner of Sol Studios Fairfax. She is a teacher of the Healing Arts; encompassing yoga, dance & movement. She started her yoga practice 20 years ago and continues to grow with each class she teaches. Over the years, Teya has developed the Valentina Method, an artistic path of transforming consciousness and fostering authentic purpose. Through Wisdom Teachings, Indigenous Pathways, Yoga & Integrative Medicine, the Valentina Method offers Advanced Body & Healing Art therapies within a formula of Intuitive & Conscious Communication modalities www.teyavalentina.com. Teya is both honored and humbled to be heading up the strong group of teachers at Sol Studios.
Sol Studios, 12 School Street, #12e, Fairfax, CA 94930, 415-785-4861 www.solstudiosfairfax.com
Morgan Hall
Board Member
Owner, Morgan Hall Architect
Spirit of Marin Award 2012
Past President, Fairfax Chamber of Commerce
Past Member, Fairfax Planning Commission
Morgan Hall is a residential architect specializing in additions, remodels and an occasional new home. He was a contractor for 15 years before earning his Master's Degree in Architecture from Berkeley. He is fluent in a wide variety of styles from traditional/craftsman to modern/Asian. This combined with his knowledge of construction results in designs that are imaginative, practical and economical.
Morgan Hall Architect, 8 School Street, Suite A, Fairfax, CA 94930 415-455-8464       www.morganhallarchitect.com
Bob Kopelman
Board Member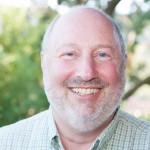 Past Executive Director, Fairfax Chamber of Commerce
Bob is a 20 year resident of Fairfax. His 20 year career in tech spanned software development, sales and implementation for companies in Marin, Silicon Valley and the East Bay.
Prior to working in high tech, Bob was the Executive Director of two non-profits over a 9 year period. Before that he owned a small import distribution business for 6 years.
Kiki La Porta started Descom Studios as Design Communications in 1995, blending her rich background in the music industry, advertising, and marketing consulting on both coasts with that of a talented staff.
Descom Studios is a graphic design and marketing communications agency specializing in branding, advertising, marketing collaterals, packaging, and full-service web development including multimedia and sound.
Descom Studios, 20 Ross Common, PO Box 1822, Ross, CA 94957 415-461-6677  www.descomstudios.com
Joelle is the owner of Lola's Depot, where you'll find recycled clothing, toys, books, housewares and all kinds of stuff. Check out Lola's Depot's blog for store hours, and lots of photos.
Lola's Depot, 1826 Sir Francis Drake Blvd. Fairfax, CA 94930 415-451-4973
lolasdepotfairfax.blogspot.com
Mar Oscategui is the founder of Marin Business Sanctuary. She is a holistic health, lifestyle, business coach, group facilitator and founder of several companies. She is also an SBDC small business adviser. Mar began her expansive coaching path with the health and fitness eighteen years ago where she trained and worked with individuals and groups as a group exercise instructor, personal trainer, pilates and yoga instructor. Along the way she became involved in the business side of these industries where eventually she became a manager and then entrepreneur of several successful businesses in the health and birth industries. She is a mom to two children and the author of three books: "Green Body Green Birth", "The Baby Planner Profession: What You Need to Know" and "Awakening Through Sleep" being released in 2016.
Marin Business Sanctuary, 10 School Street, Fairfax, CA 94930 (415) 521-5384   www.bizsanctuary.com
David Smadbeck
Board Member
Past President, Fairfax Chamber of Commerce
Past President, Marin Association of Realtors
Past President, Women's Council of Realtors
David Smadbeck is a Coldwell Banker Residential Brokerage real estate agent serving Greenbrae, CA and the surrounding areas. His goal is to guide you through the entire process smoothly and effectively. He offers knowledge about the market trends and the intricacies of buying or selling real estate. David truly cares about his clients. With over 20 years experience in the communications industry and over seven years in Marin County Real Estate, David offers superior sales, negotiating, communication and marketing skills.
Realtor, Coldwell Banker, 500 Sir Francis Drake Blvd., Greenbrae, CA 94904
Office (415) 464-3520   www.marinprop.com